https://www.tiles.design/

Discover the allure of artisanal tile craftsmanship as we unveil the first platform that grants you the power to customize your tile designs. Our on-demand production ensures your unique tiles are handcrafted with precision and care, arriving at your home to elevate your living space into a masterpiece of elegance and distinction.

@leolion - PIC with flow definitions, come up with concepts and build important features in the custom tile section
@sam - Assist in implementing ideas and working on graphic elements, ensuring ease of use and looking nice
You can choose from available designs or customize it yourself with full tool options to choose from, shape, pattern, style...
We allow you to customize in extreme detail from the color to the position of the elements, you can play with it all day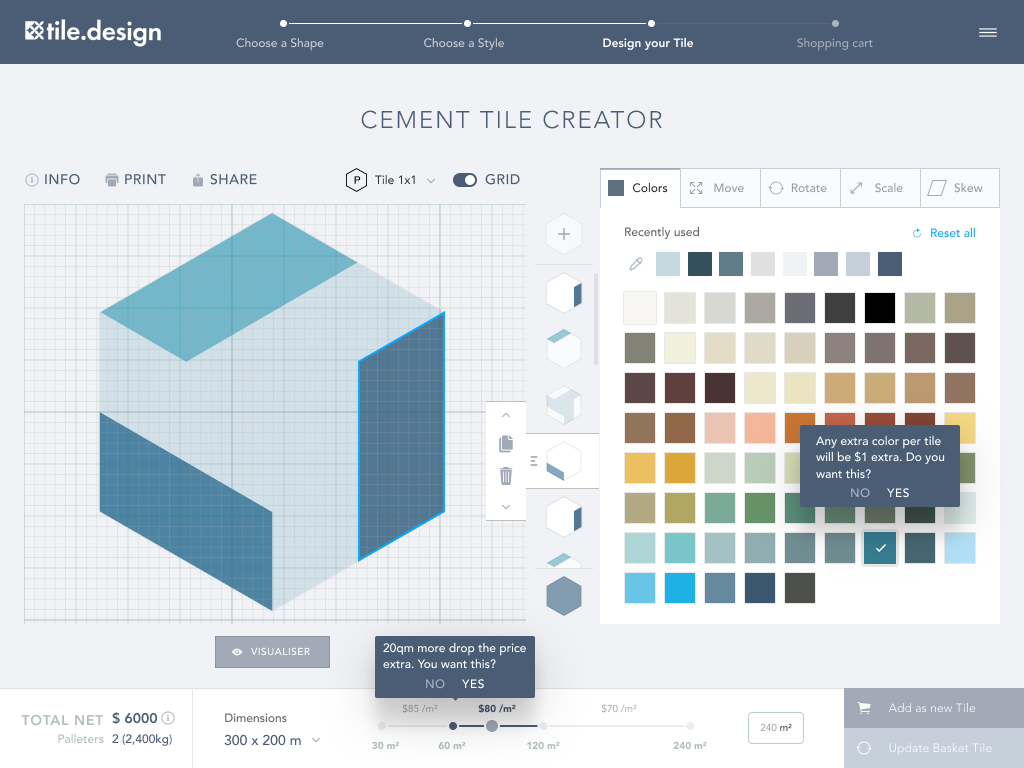 You can take a final look at your design, and preview how it will look on your wall before placing your order. You can take time to experience more. I think you will be surprised by what this platform can do
Try it now!
https://www.tiles.design/